After the grapes are dried, they must remain at least 10 days in "resting" before being calibrated.
Stainless steel calibrating sieves are used for the calibration process, through which the raisinss is passed and calibrated according to the following sizes:
Jumbo > 12mm
Medium 9-12mm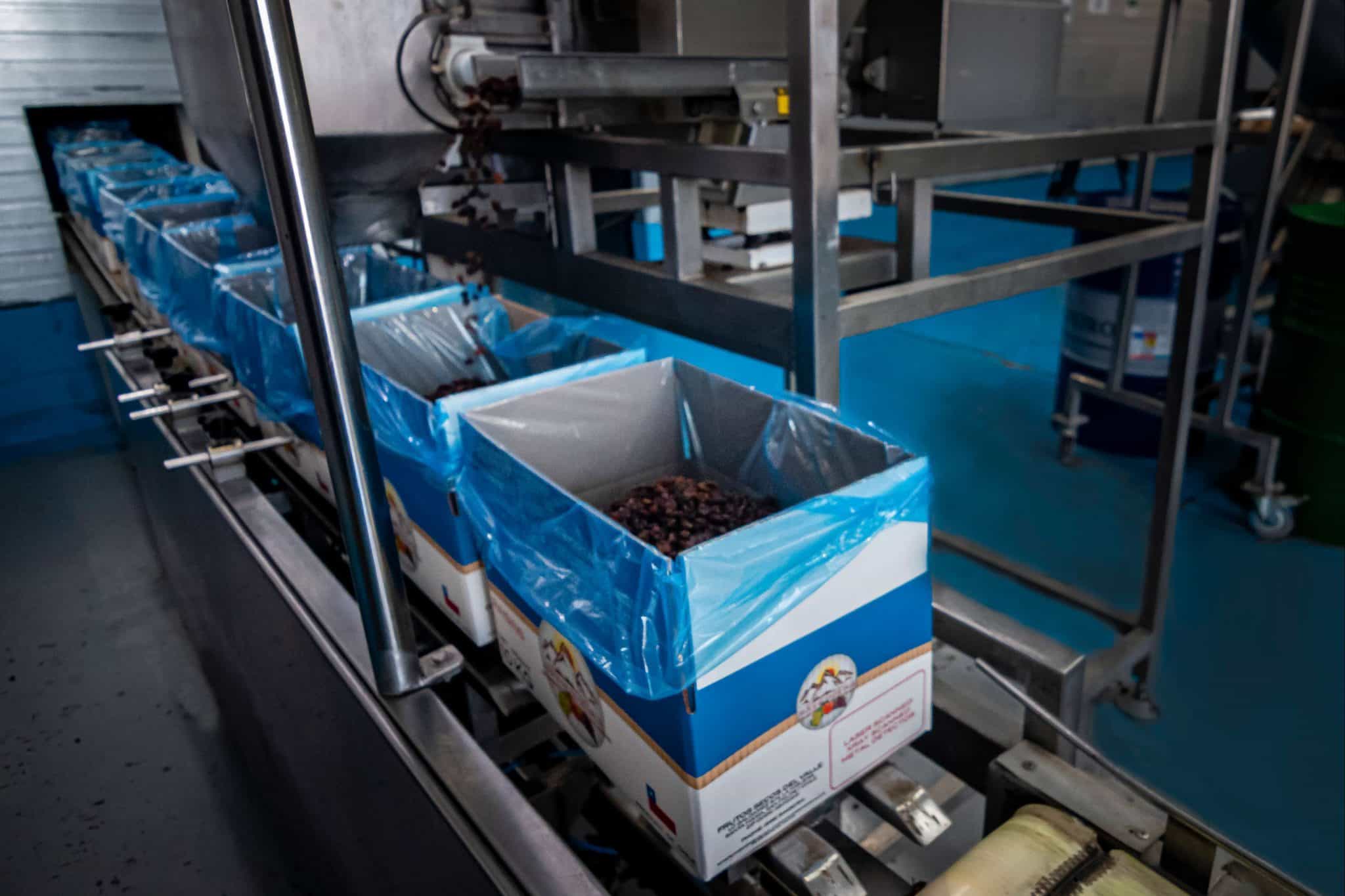 The raisins are packed in colored or blue polyethylene bags and then placed in 10 kg or 30 lb. cardboard boxes; or in other containers as requested by the clients.
Jumbo 70-130/100gr
Medium 131-220/100gr