Frutos secos del valle was created in 2013 in the town of Santa Maria, province of San Felipe, Valparaiso region. The company has had a great growth in the production of raisins and in the supply of services to their clients.
Frutos secos del valle is an innovative company specialized in the production and commercialization of raisins, dried peaches and pitted dried peaches. Exporting our products to America, Asia, Europe and Middle East. We have high standards of quality, safety, sustainability, and trained staff, which guarantees efficiency in our processes to satisfy our clients.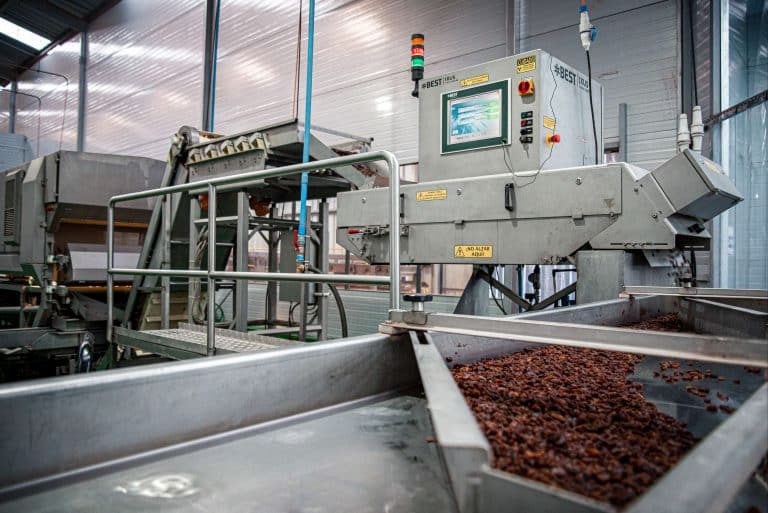 Our raisins are processed to the highest standards. This is responsible for our growth, and has been the reason why our raisins have gone from the Aconcagua Valley to all the continents of the world.
In addition to our process that leads to amazing products, it also allows us to control food safety standards so you can be sure that your clients or families are getting the safest product possible. Food safety management is a high priority in Frutos Secos del Valle and we are proud of the certifications we have received for being dedicated to processing safe, quality products for everyone to enjoy.
Frutos Secos del Valle has the ability to provide service to clients with enhanced quality needs using the latest generation of independent electronic grading systems. Our product undergoes a complete washing step and additional laser, magnet, x-ray and metal detection. The Frutos Secos del Valle quality staff performs exhaustive inspection controls to ensure that our customers receive a superior product.